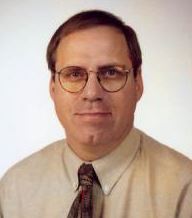 2018 President 
Charles White, MD, FNASCI
University of Maryland Medical Center
Baltimore, MD
NASCI does Charleston
This year, NASCI is fortunate to hold its annual meeting in Charleston, South Carolina, considered by many the most charming city in the southeastern United States.  The meeting will take place September 20-22 as the heat of summer subsides and the first hints of autumn begin to make their appearance.  Feverish planning is underway for what will undoubtedly be a memorable meeting.
The meeting will be held in the Charleston Marriott a spacious venue with numerous amenities. Under the capable leadership of Carole Dennie MD, the program committee has developed a superb course, including multiple educational sessions encompassing all aspects of adult and pediatric cardiovascular imaging, and featuring a session on the role of artificial intelligence.  In addition, multiple scientific abstract and poster sessions are planned that highlight cutting-edge research and educational topics. A special workstation session on TAVR/TMVR will be available for attendees on a reservation basis. Our industrial partners are also very active in preparing for the meeting and will be displaying their latest hardware and applications in the exhibitors' hall as well as during lunchtime symposia.
The goal, naturally, is to focus on the meeting proceedings. However, Charleston is a can't-miss city and the historical district is a short shuttle ride (or long walk) from the hotel.  There you will find markets, stately churches and beautiful old homes in the Battery District, history at your fingertips and the incomparable Charleston Southern cuisine.  Speaking of cuisine, please join us at nominal cost for the NASCI gala, which at the suggestion of past-President and current Charleston resident, Joe Schoepf MD, will be held at the venerable Custom House, a venue where the 1700's come alive.
As you can certainly appreciate, planning for our meeting this year is well underway. So, register as soon as possible to see the latest and greatest in cardiovascular imaging, support our partners in industry, consult your guidebooks for the best of Charleston and get ready for what will certainly be a historic meeting.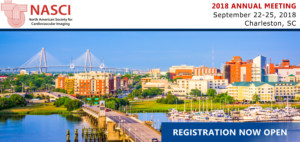 Registration is now officially open for the 46th NASCI Annual Meeting in Charleston, SC. The 2018 NASCI Annual Course offers a variety of engaging session formats such as roundtables, abstract presentations, and case-based reviews. The meeting provides attendees expert insight and perspectives on protocols, clinical research, and hot topics in the Cardiovascular Imaging field. Check back often for the latest on the 2018 meeting!
2018 PAULIN KEYNOTE LECTURE
Leslee J. Shaw,PhD, FACC, MASNC, FAHA, FSCCT

"Randomized Trials in Cardiovascular Imaging.
A Focus on Quality in Imaging"
Dr. Shaw is the R. Bruce Logue Professor of Medicine, Division of Cardiology at Emory University School of Medicine in Atlanta, GA. Dr. Shaw is a leading cardiovascular outcomes researcher whose major focus is clinical diagnosis and management of stable ischemic heart disease. Dr. Shaw has published more than 550 publications and presented more than 300 abstracts in major scientific meetings in the United States, Europe, Asia, and South America.
WHAT WILL 2018 BRING?
 Image Interpretation Panel
Pediatric-Focused Sessions

Face-to-face time with leadership-level faculty

SA-CME: Online recording of the full course available to full meeting registrants for an opportunity to earn SA-CME.


Cutting-Edge Technology and Scientific Poster Sessions
TAVR WORKSHOP
This course, led by Drs. Amar Shah, Stefan Zimmerman, Jean Jeudy and Joe Hsu, provides hands-on training to learn how to manipulate cardiovascular imaging data on workstations focusing on procedural planning for:
Transcatheter aortic valve replacement (TAVR)
Transcatheter mitral valve replacement (TMVR)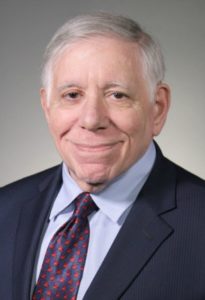 Global Impact
Dr. Robert M Steiner
Temple University Hospital

Each year the RSNA's International Commission sends representatives to lecture, teach residents and junior faculty and others in a number of countries. In the spring of 2017, I was invited to join a team of three radiologists to go to Indonesia and speak on behalf of the RSNA at the National Congress of Indonesian Radiology and at several other venues in Java and Borneo during our one week visit. In addition to talks on imaging the patient with cardiomyopathy, critical care radiology, congenital heart disease in the adult patient, and thoracic trauma, I also spoke on smoking-related pulmonary disease and the solitary pulmonary nodule. There were also a number of small groups interesting case teaching sessions for residents and medical students in several hospitals. 
Unique to the Indonesian radiology community was a high degree of social interaction between senior radiologists and trainees. For example, at the faculty dinner at the National Congress, each of the 13 residency programs put on an entertainment program for every one involving music, comedy skits, and dance programs. Another feature was the Radiology National anthem. All of the attendees stood up and sang the anthem at the beginning of the national meeting. Each department had unique batik shirts or dresses worn by all departmental members at the Congress and we were given our own batik shirts to wear during the Congress as well.
All in all a wonderful experience for us and hopefully for our Indonesian hosts. If you are interested in participating in one of these programs it is worth calling the RSNA international program office. 
Dr. Charles White 
CADECI (a Spanish acronym for annual congress of international cardiology) is a very large meeting held every year in Mexico. It is held in collaboration with TCT (Transcatheter Cardiovascular Therapeutics) – Cardiovascular Research Foundation, self-described as the world's largest and most important educational meeting specializing in interventional cardiovascular medicine.  Daniel Vargas our international committee chairman attended the meeting last year, where it was indicated that NASCI participation would be welcome.
Working with the CADECI organizing committee, Dr. Vargas arranged to have a NASCI delegation participate. In addition to Dr. Vargas, the delegation consisted of Drs. Charles White, Jacobo Kirsch and Eric Williamson. The meeting was held at the Fiesta Americana hotel in Guadalajara, Mexico.  It consisted of several hundred attendees, mostly cardiologists from Mexico. The meeting was primarily held in Spanish and as a native English speaker, it was interesting to see familiar exhibitors displaying their products in Spanish. In addition to many cardiologists from Mexico, speakers included several international luminaries in cardiology including Dr. Harvey Feigenbaum, considered the father of echocardiography, and Dr. Josep Brugada, who described Brugada syndrome.
Most of the NASCI talks were held as a breakfast session. NASCI speakers covered several timely topics including TAVR, TMVR, 3D-printing, congenital heart disease and interesting cases, with simultaneous translation to Spanish. This literally was a breakfast session as waiters provided breakfast during the talks.  The talks were in fact excellent but the waiter-served breakfast may also have had something to do with the fact that the room was completely full.
The meeting organizers sponsored a tour of the historical center of the city, which feature architecture from the Spanish colonial and post-colonial era. Without question, one of the highlights of the meeting was the evening social event, consisting of a trip to the Guadalajara opera house to hear a recital combining the city orchestra and a mariachi band, not a common sight in the United States, followed by a gala dinner at the Palace of Justice.
All in all, NASCI played a small but important role at the CADECI meeting.  Such outreach is beneficial for society members who meet other cardiac imagers from all over the world and as an opportunity for other societies to learn of the considerable expertise that NASCI members bring to cardiac imaging.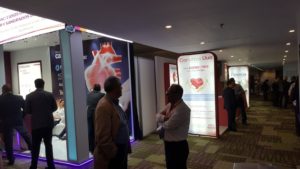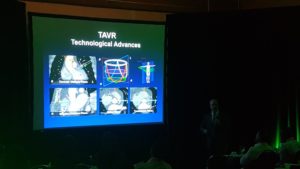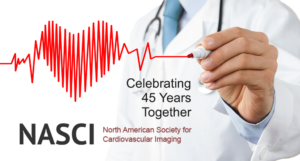 Greetings NASCI members!
Thank you for your continued support and commitment to NASCI.

During the past winter, our NASCI Membership Committee had a very productive season. Our dedicated faculty volunteers and staff reached out to a multidisciplinary audience in search of cardiac imagers who share our passion in CT and MRI. We personally contacted over 100 major cardiac imaging fellowship programs throughout the country. Our Committee members are truly devoted to your needs and have selflessly carried out this rigorous task of fortifying our ranks. Our current Membership Committee roster includes:
Dr. Tami Bang (University of Colorado)
Dr. Bijan Bijan (University of California Davis)
Dr. Andrew Bowman (Mayo Clinic – Jacksonville)
Dr. Jeremy Collins (Yale University School of Medicine)
Dr. Gregory Gladish (MD Anderson Cancer Center)
Dr. Alber Hsiao (University of California San Diego)
Dr. Gregory Kicska (University of Washington)
Dr. James Parks (Sibley Heart Center Cardiology)
Dr. Smita Patel (University of Michigan Health System)
Dr. Amar Shah (North Shore University Hospital)
We also thank the previous years' committee members for their invaluable service:
Dr. Abhishek Chaturvedi (University of Rochester)
Dr. Norman Pevsner (University of Miami)
Dr. Dharshan Vummidi (University of Michigan Health System)
In the coming weeks, some of you may receive reminders from our Committee to renew your annual dues and to help promote NASCI to your colleagues and trainees. Indeed, this is a fantastic year to be a member of NASCI as we are offering several amazing membership incentives including:
– Discounts of up to $150 on multi-year memberships
– Discounts of up to $350 when you refer new members to NASCI
– Transitional year discounts of $175 for those who have just completed training
– Free membership for members in training
So please help spread the word in your communities! As always, we love hearing from you and look forward to receiving any feedback or exciting ideas that you might have.
Best regards,
Matthew Cham, MD
Associate Professor of Radiology and Medicine/Cardiology
Chair, NASCI Membership Committee
The Mount Sinai Medical Center
matthew.cham@mountsinai.org
For the last decade, The Prepared Minds section of the website has been selecting what its Editorial Board suggests as must-read articles in the specialty. The Board is made up of imagers from backgrounds in both Cardiology and Radiology from several countries, which allows for a very broad source of references to recommend. 
Here are some recent interesting publications especially selected for you. As always, you are invited to participate in our online conversation. Post a comment or ask a question!
Cardiovascular Magnetic Resonance in Acute ST-Segment–Elevation Myocardial Infarction: Recent Advances, Controversies, and Future Directions
J Bulluck, R Dharmakumar, AE Arai, C Berry, DJ Hausenloy.
Circulation. 2018; 138():1949-1964.
The Prognostic Value of Late Gadolinium-Enhanced Cardiac Magnetic Resonance Imaging in Nonischemic Dilated Cardiomyopathy: A Review and Meta-Analysis
Becker MAJ, Cornel JH, van de Ven PM, van Rossum AC, Allaart CP, Germans T.
JACC Cardiovasc Imaging. 2018; (ePub):.
Roles of Transesophageal Echocardiography and Cardiac Computed Tomography for Evaluation of Left Atrial Thrombus and Associated Pathology: A Review and Critical Analysis
Pathan F, Hecht H, Narula J, Marwick TH.
JACC Cardiovasc Imaging. 2018; 11(4):616-627.
Fractional Flow Reserve Estimated at Coronary CT Angiography in Intermediate Lesions: Comparison of Diagnostic Accuracy of Different Methods to Determine Coronary Flow Distribution
Kishi S, Giannopoulos AA, Tang A, Kato N, Chatzizisis YS, Dennie C, Horiuchi Y, Tanabe K, Lima JAC, Rybicki FJ, Mitsouras D.
Radiology. 2018; 287(1):76-84.
Prognostic value of coronary computed tomographic angiography findings in asymptomatic individuals: a 6-year follow-up from the prospective multicentre international CONFIRM study
Cho I,,, Al'Aref SJ, Berger A, Ó Hartaigh B, Gransar H, Valenti V, Lin FY, Achenbach S, Berman DS, Budoff MJ, Callister TQ, Al-Mallah MH, Cademartiri F, Chinnaiyan K, Chow BJW, DeLago A, Villines TC, Hadamitzky M, Hausleiter J, Leipsic J, Shaw LJ, Kaufmann PA, Feuchtner G, Kim YJ, Maffei E, Raff G, Pontone G, Andreini D, Marques H, Rubinshtein R, Chang HJ, Min JK.
Eur Heart J. 2018; 39(11):934-941.
Acute aortic syndromes: diagnosis and management, an update
Bossone E, LaBounty TM, Eagle KA.
Eur Heart J. 2018; 39(9):739-749.
Cardiac Magnetic Resonance T1-Mapping of the Myocardium: Technical Background and Clinical Relevance
Muscogiuri G, Suranyi P, Schoepf UJ, De Cecco CN, Secinaro A, Wichmann JL,3, Fuller SR, Lesslie VW, Varga-Szemes A.
J Thorac Imaging. 2018; 33(2):71-80.
Value of Progression of Coronary Artery Calcification for Risk Prediction of Coronary and Cardiovascular Events: Result of the HNR Study (Heinz Nixdorf Recall)
Lehmann N, Erbel RA, Mahabadi AA, Rauwolf M, Möhlenkamp S, Moebus S, Kälsch H, Budde T, Schmermund A, Stang A, Führer-Sakel D, Weimar C, Roggenbuck U, Dragano N, Jöckel KH; Heinz Nixdorf Recall Study Investigators.
Circulation. 2018; (ePub):.
Effect of Plaque Burden and Morphology on Myocardial Blood Flow and Fractional Flow Reserve
Driessen RS, Stuijfzand WJ, Raijmakers PG, Danad I, Min JK, Leipsic JA, Ahmadi A, Narula J, van de Ven PM, Huisman MC, Lammertsma AA, van Rossum AC, van Royen N, Knaapen P.
J Am Coll Cardiol. 2018; 71(15):499-509
In Memory
Murray Baron, MD
Written By: Dr. Arthur Stillman & Dr. Robert Steiner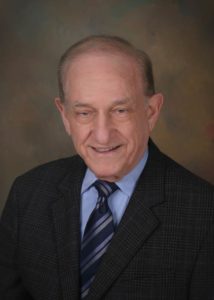 Murray Baron, MD passed away March 8, 2018 in his home in Palo Alto, CA. Dr. Baron retired at the age of 83 from Emory University where he was Professor of Radiology for 26 years. His career spanned over 50 years. Dr. Baron was a widely recognized pioneer in the field of cardiac radiology devoting his interests to plain film diagnosis, angiography and cross-sectional imaging of congenital heart disease. Dr. Baron was President of NASCI (1980-81) and was honored with the NASCI Gold Medal in 2008 for his many contributions to the Society and to the field of cardiovascular radiology. In addition to his service to NASCI, he held many leadership positions for the American Heart Association, the American College of Radiology, the RSNA and the Society of Cardiac and Interventional Radiology. He was a reviewer for a number of leading Journals in both Radiology and Cardiology. Dr. Baron was the author or coauthor of 148 papers, book chapters and reviews including multiple editions of Cecil Textbook of Medicine.
Dr. Baron received his MD from the University of Michigan followed by a rotating internship at Philadelphia General Hospital, a fellowship in internal medicine at the Mayo Clinic and additional training in medicine at the Mt Sinai Hospital in New York. He then completed a residency in radiology at the University of Michigan.
His clinical and academic appointments included Mt Sinai School of Medicine where he was Associate Professor of Radiology, Professor of Radiology at State University of New York at Stony Brook and Radiologist-in-Chief at the Long Island Jewish-Hillside Medical Center prior to joining the faculty of Emory University School of Medicine in 1982.
Dr. Baron was preceded in death by his wife of 57 years, Eva, who was a Holocaust survivor. His two daughters, Dr. Andrea Baron and Pamela Baron carry on the family name. There are three grandchildren, Max, India and Jed Spears.
Even though he left New York for Atlanta, New York never left him. Those of us who knew him remember his kindness and borscht-belt humor. He was a wonderful storyteller and never failed to laugh at his own jokes. He will be missed.
Please follow us on Twitter (@NASCISociety) and Facebook (NASCI – North American Society for Cardiovascular Imaging) for society news, case reports, and other educational and interesting content! As we all know, the nature of communication is rapidly evolving, and engagement on various social media platforms will help ensure the society continues to attract new members and efficiently disseminates valuable content and information. We hope to have 100% participation amongst society members who are active on social media. Get your thumbs and hashtags ready for action during the annual meeting, September 22 -25 in Charleston, SC #NASCI2018
Check out the NEW
Case in Point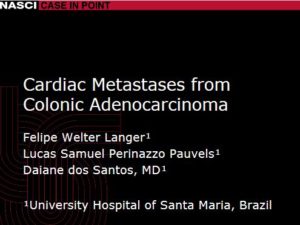 May 2018 Case 
Colonic Traveller
NASCI's Case in Point is a bi-monthly web site posting of interesting cases submitted by clinicians from all over the world. Submitted cases are peer-reviewed by the Case in Point editors and thus may be listed as peer-reviewed web publications on the CVs of case submitters. Additionally, selected cases posted on the NASCI website are recommended for publication in the International Journal for Cardiovascular Imaging. If you have a didactic cardiac imaging case that highlights relevant teaching points – submit your case today!
NASCI congratulates Suhny Abbara, MD, FACR,on becoming editor ofRSNA'S Radiology: Cardiothoracic Imaging. Dr. Abbara is professor of Radiology, Chief of the Cardiothoracic Imaging Division, chair of CT Operations, and Texas Medical Board accredited program director for the Cardiothoracic Imaging Fellowship at University of Texas Southwestern Medical Center in Dallas. In 2017, Dr. Abbara was the recipient of the RSNA Honored Educator Award and was listed among America's Top Doctors by Castle Connolly in 2016 and 2017. He currently serves as an attending physician at Zale Lipshy University Hospital, Clements University Hospital, and Parkland Health & Hospital System, where he is the medical chief Cardiothoracic Imaging. 
Cardiothoracic Imaging will launch in early 2019 with submissions opening later this year.  Read more in RSNA News.
---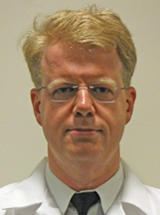 NASCI congratulates Dr. Benoit Desjardins on becoming a fellow of the American College of Radiology, at the ACR Annual Meeting. Dr. Desjardins is an Associate Professor of radiology at the University of Pennsylvania.
Chief Editor
Prachi Agarwal, MD, MS, FNASCI
Committee Co Chair
Stefan L Zimmerman, MD

Administrative Editor
Stephanie Huppert
Newsletter SubCommittee
Linda Chu, MD
Jacobo Kirsch, MD FNASCI
Juliano Fernandes, MD, PhD

Share Your Member News!! 
NASCI members are invited to share news and updates on themselves or fellow members. This is a great opportunity to publicize awards, achievements, promotions, or praise another member's accomplishments.  Member News will be published in the NASCI quarterly Newsletter. Please include a short paragraph detailing the accomplishment. Pictures/headshots are also welcome.   Information you wish to share can be sent to info@NASCI.org, with the subject line "Member News."