David C. Levin, MD, FACR, passed away on January 15, 2020. Dr. Levin was Emeritus Professor and Emeritus Chairman of the Department of Radiology at Thomas Jefferson University Hospital, Jefferson Medical College. He made major contributions in the field of cardiovascular and interventional radiology and later made his mark with health services research in imaging including the impact of physician self-referral.
Dr. Levin worked on many ACR committees and task forces and was active in the Senior and/or Retired Section (SRS). He was a 2006 ACR Gold Medalist and 2014 Leadership Luminary Honoree. He also served as chairman of the Council on Cardiovascular Radiology of the American Heart Association and as president of the Society of Chairmen of Academic Radiology Departments. He also held a number of leadership positions in the RSNA.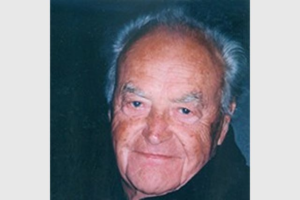 Kurt Anton Amplatz was born in Weistrach, Lower Austria on February 25, 1924 and passed away November 6, 2019 in Minneapolis, Minnesota. He obtained his medical degree from the University of Innsbruck in 1950. After completing his internship at the Krankenhaus St. Poelten he immigrated to the United States for another internship at Saint John's Hospital in Brooklyn, New York. Following a radiology residency at Wayne State University School of Medical (Detroit Receiving), he joined the radiology faculty at the University of Minnesota in 1957. He remained there until he retired in 1999.
Dr. Amplatz is truly one of the great pioneers in Adult and Pediatric Cardiology and Interventional Radiology. Besides publishing hundreds of scientific papers, book chapters and books and creating a multitude of medical devices, he trained generations of cardiologists and interventional radiologists who then went on to their own careers becoming renowned scientists, teachers, inventors and chairmen of radiology departments nationally and internationally, thereby enhancing the wellbeing of thousands of patients throughout the world.
Dr. Amplatz's creative genius did not stop with his retirement. He went on to found the AGA company in 1995 which most notably produced catheter based devices to treat infants and children born with life threatening heart defects replacing the more traditional and often risky surgical repairs. After AGA was acquired by St. Jude Medical in 2010, Dr. Amplatz started another medical device company, KA Medical, which continues today. He has devoted his life for the betterment of mankind. He will be sorely missed by the medical community as well as by people at large. His legacy will live on for many decades to come.