Stefan L Zimmerman, MD, FNASCI


Communications Co Chair

Prachi 

 

Agarwal, MD, FNASCI


Chief Editor & Communications Chair
It's my pleasure to help bring forward the third edition of the NASCI Pulse Newsletter. My name is Stefan Zimmerman, and I am the new co-chair of the Electronic Communications Committee. I will be working very closely with Prachi Agarwal, our communications chair, to help promote NASCI among the cardiovascular imaging community. Over the coming months we will focus on updating the NASCI website, releasing quarterly newsletters, and coordinating social media content to increase the visibility of NASCI through its facebook page and twitter. I think we all know the value that NASCI brings, in terms of learning, networking, and collaboration. Our goal is to provide our members more information about all the wonderful things that are going on in NASCI while at the same time reaching out to imagers who may have an interest in joining the society. Please make sure to forward any ideas for topics of interest for future newsletters to myself (stefan.zimmerman@jhmi.edu) or Prachi (prachia@med.umich.edu.).
Thank You – Michele Wittling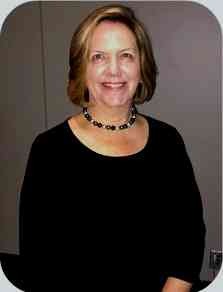 An era is coming to an end – Mother is leaving the ship. After many years of loyal service on the quarterdeck of NASCI's ACR based executive management team, Michele Wittling is handing off the command. The ship is not sinking, thankfully; rather it has been picking up steam. However, our clear sailing in favorable winds is owed in no small part to Michele batting down the hatches and weathering the storms. 
Like a good mother, Michele picked up the broken pieces after the former nanny had let the kids play too hard. She was there when the big rich uncle posted bail to get us out of juvie and into our three-year probation. Her effective, strict ("you can't afford that", "two drink tickets max", "don't leave the country"), yet so loving ways, has kept us out of trouble and off the street. She is leaving at a good time. The kids are in line, well behaved, and taught how to play nice – the family is stable for the foreseeable future.
For many years Michele poured her heart blood into keeping our society afloat. Weaning NASCI off her warm embrace will be painful.  Michele's successor at the helm, Jennifer ("Jen") Leeper, has ascended on board and she certainly has big shoes to fill. Yet, based on my and the board's interaction with Jen over the last month or so, all stars point to a beginning of another loving relationship. All bodes well that NASCI will prosper under Jen's new guidance, with the unwavering support of the dedicated staff members, who look after our needs day-in and out.
Fortunately, she is not falling off the face of the earth. For those of us who are on the lecture circuit of other ACR-managed societies that Michele will continue to direct (lucky bastards!), we still get to see her. Yet we will miss her dearly in her NASCI role, in our email exchanges, on our conference calls, and during the annual meetings receptions. Our gratefulness and our best wishes for her future accompany her.
Yours, in service
Joe
U. Joseph Schoepf, MD, FNASCI
President, North American Society for Cardiovascular Imaging
---
Additional kind words and warm wishes from members of NASCI

Dear Michele,
After working for almost a decade in some of the most NASCI-intense committees, I feel like I am in a reasonable position to express the gratitude of all of our membership for the time and effort that you have dedicated to us . I did a quick search on my mailbox and found a result of a couple of thousands of e-mails that we exchanged over the last few years which speaks volumes of your commitment to the society.
Devotion to your work does not begin to cover the description of what you have meant for NASCI. You have been a guide and a mentor in several areas, a colleague who rolled up her sleeves and prepared to put up a fight for the well-being of NASCI, and most importantly, a friend for all of us.
I know that we are in good hands and you leave us a thousand times better than how you found us. We wish you the best in your new adventures and hope to cross paths with you many times in the future.
Sincerely,
Jacobo Kirsch, MD, FNASCI
I have known Michele for almost my entire Radiology life. She is a great friend, and many of my memories are related to our great friendship and personal relationship. – Shawn Teague, MD FNASCI
I have always enjoyed Michele's sardonic sense of humor at various dinners and other events we have attended together.  A specific story I recall is when we did the NASCI South Africa course a few years back. I wanted to bring back something nice for my wife and so, I asked Michele's opinion. She sent her daughter Megan with me to a nice jewelry store in Sandton. Megan helped me pick out the perfect stone for my wife, something I clearly would have fallen flat on my face doing, if I had done it on my own. Now that is going beyond the call of duty! – Charlie White, MD FNASCI
Michele said that she was committed to the survival of NASCI with greater conviction than I would have thought possible.  Michele was the full partner during my Presidency that I needed and I would never have been able to accomplish what we did without her.  I could never have understood the financials when I was Treasurer without her help.  During the annual meeting, she would save NASCI money by going to stationery stores rather than the overpriced hotel products.  Michele never forgets to ask for Lynn, which both of us appreciate. – Bruce Greenberg, MD FNASCI
I can say she made our lives so much easier with all her knowledge of the field. She was patient with newcomers. We used to ask always the same questions over and over, and she would be happy to clarify. – Karen Ordovas, MD FNASCI

We are excited to announce the creation of a new named lectureship that will be incorporated as the keynote talk for future NASCI Annual Meetings. The Dr. Sven Paulin lecture was created to honor the outstanding service of Dr. Paulin to the cardiovascular community and to NASCI in particular. 
 Dr. Sven Paulin was a pioneer of cardiovascular imaging who passed away at the age of 87 in January 2014. Dr. Paulin was a professor emeritus at Harvard Medical School at the time of his passing and was former radiologist-in-chief at Beth Israel Medical Center. He was born in Bad-Muenster am Stein, Germany and received his MD from the Johannes Gutenberg University of Mainz, Germany, in 1951. He then immigrated to Sweden in 1953 where he performed his residency training and later his PhD degree at the University of Gothenburg. His doctoral thesis: "Coronary Angiography – a Technical, Anatomic, and Clinical Study," written nearly 50 years ago, was a landmark contribution to the field, which at the time was still in its formative stages. After the publication of his thesis, Dr. Paulin moved to Stanford and then after several years of work, eventually was recruited to Beth Israel Hospital in Boston and was awarded professorship at Harvard Medical School. Dr. Paulin was a pioneer of the use of coronary angiography and helped bring this critical, life-saving technology to the forefront of cardiovascular care. Dr. Paulin's was a charter member of the society at the time of its formation in 1973 and served as president in 1983.
We are delighted to honor the memory of Dr. Paulin through the creation of this named lectureship which will serve as the keynote address at our Annual NASCI Meeting, to be given by esteemed leaders in the field of cardiovascular imaging. We believe this is a fitting way to help honor the contributions to the field and the society.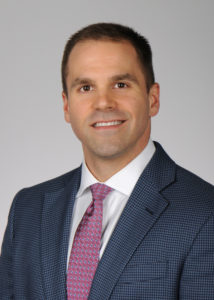 NASCI is excited to introduce an initiative to increase engagement amongst junior members – the newly formed NASCIent committee.
Jay Nance, chair of the committee, and Marly van Assen, co-chair, have outlined several short, intermediate, and longer term goals with the overarching aims of 1) increasing membership in NASCI amongst trainees and junior faculty and 2) optimizing the value provided by NASCI to those junior members.
According to Dr. Nance: "The first action will be a marketing campaign directed at training programs and residency program directors. The world is increasingly noisy, so we hope a targeted message can find its way to trainees who might have interest in cardiovascular imaging but are unaware of the free membership and robust educational content available to members-in-training."
Longer term initiatives include reorganizing the currently available educational materials into forms that are more directed to trainees' specific goals, such as "Programmed introduction to cardiovascular imaging" and "Cardiac for the CORE," the latter focused on content most applicable to the foreboding ABR Core examination. In addition, the committee will explore options for awards, travel grants, etc. for promising trainees and potential future leaders.
NASCIent is predominantly made up of junior faculty members and members-in-training, with a Mentorship Sub-Committee composed of more senior NASCI members. Most goals will require cooperation with other committees (e.g. education, research and awards, etc). If anyone has ideas or would like to help the nascent NASCIent committee as it takes shape, please reach out!
Dear Colleagues:
Welcome to the NASCI Education YouTube channel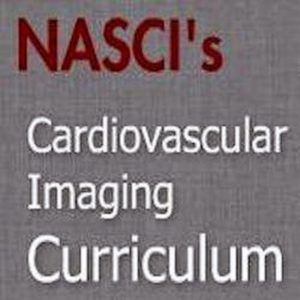 The below link will direct to the NASCI YouTube Channel. You will find selected lectures and presentations from prior NASCI annual meetings. These lectures provide a rich educational experience from experts in the field of cardiovascular imaging and are free for all to view. The lectures encompass various topics ranging from technical challenges and troubleshooting strategies to advanced imaging techniques. We hope this will be a valuable resource to faculty, trainees and technologists.
Our heartfelt thanks to all the speakers for allowing us to share these talks!
Link: https://www.youtube.com/channel/UC5jH-enFLS_HUhgMBztHUwQ/feed
Jennifer Leeper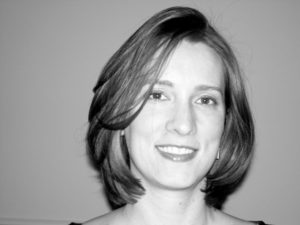 Jennifer Leeper is a senior level professional with over 15 years of experience in scientific research, meetings, events and conferences, who brings extensive past experience in generating best practice insights and resources for nonprofit leaders.  Jennifer takes lifelong learning seriously and believes strongly in the ability of meetings to provide meaningful educational experiences for attendees. Jennifer's areas of expertise are varied and deep including program development and abstract management, volunteer and cross functional committee leadership, fundraising, tradeshow and exhibit planning (as host and exhibitor), communications, continuing education course development and execution, third party/vendor management, speaker recruitment and management, sourcing/site selection and budget/P&L oversight and responsibilities. 
 Jennifer's career began in pharmaceutical research (clinical and pre-clinical), where she worked as a Project Manager and Toxicologist for Covance Laboratories from 1999 – 2009. Her transition to meetings began when she started planning large scale peer review pathology meetings for key development programs while at Covance. After stepping away from science, Jennifer served as a Meeting and Marketing Manager for American College of Clinical Pharmacology, Credible Behavioral Health, Lockheed Martin, and Neustar.
 Ms. Leeper attended the University of Wisconsin-Madison.  She is a member of the Professional Convention Management Association, Meeting Planners International, and the Society of Toxicology.  She lives in Northern Virginia with her family (Mike) and two dogs (Sam & Ellie) & cat (Oscar). She enjoys being outdoors, whether running, gardening, or visiting the cabin during summer. 
NASCI Case-in-Point: A Story of Sharing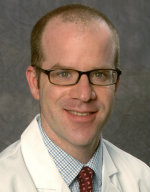 Jacobo Kirsch, MD
Section Head, Cardiothoracic Imaging; Vice-Chairman, Division of Radiology
Cleveland Clinic Florida
Everyone has a transferable commodity – knowledge. Sharing your unique expertise and making introductions for someone creates a lasting legacy. – Marsha Blackburn
Approximately 8 years ago two NASCI members, Amgad Makaryus and Tara Catanzano, approached the society leadership and offered to work on what would become one of the crown jewels of NASCI: The Case-in-Point.
 With the online presence of the society and the coming of age of self-publication, the opportunity to have members share some of their most interesting cases and their teaching points was too good to pass up. Since then, the Communications Committee initially and then the Education Committee, took leading roles in the development and growth of this members-favorite feature. While the online publication schedule has varied as years go by, the commitment of publishing excellent cases that feature superb images and valuable teaching points has never changed.
 An enormous boost was given to the Case-in-Point prominence when our very own affiliated journal, the International Journal of Cardiovascular Imaging, agreed to published selected cases from the on-line collection on its pages. And last year, during our 2015 Annual Meeting, the publication of an eBook containing a collection of selected cases was announced.
 Visit nasci.org to access our Case-in-Point library and challenge yourself with some of the most unique and interesting cardiovascular cases. Go to the Apple store iBook section and search for our incredible iBook. And just as importantly, we invite the entire membership to continue to submit cases to share with our peers. We have recently upgraded our submission format to make it easier to prepare the cases and to allow for a larger number of them to translate to peer-review publications in our journal.
Help NASCI continue to create a lasting legacy and share your interesting and didactic cases with your colleagues in the cardiovascular imaging community.
Education Committee
Sadaf Bhutta, MD, MBBS – Chair
Daniel Vargas, MD  –  Co Chair
Scott Akers, MD, PhD
Agrahara Bharatkumar, MD 
Cylen Javidan-Nejad, MD
Friedrich Knollmann, MD, PhD
Prakash Masand, MD
Prabhaka Rajiah, MBBS,MD,
Gautam Singh, MD 
Pal Suranyi, MD 
Sarv Priya, MD 
Fatima Salami, MD 
Stephanie Cheng,MD 
Jitesh Ahuja,MD 
Sanjeev Bhalla, MD 
Saurabh Jha, MD 
Karen Ordovas, MD, MS, FNASCI
Satinder Singh, MD 
David Dombroski, MD 
Maureen Hood, PhD 
Jacobo Kirsch, MD, FNASCI
Bijan Bijan, MD
Membership Committee
Matthew Cham, MD Chair
Diana Litmanovitch, MD BOD Secretary
Abhishek Chaturvedi, MD 
Norman Pevsner, MD 
Dharshan Vummidi, MD 
W. James Parks, MD 
Gregory Gladish, MD 
Bijan Bijan, MD 
Smita Patel, MD 
Seth Kligerman, MD 
Tami Bang, MD 
Amar Shah, MD 
Demetrius Dicks, MD 
Jeremy Collins, MD
Program Committee
Phillip Young, MD – Ex officio 
Prachi Agarwal, MD – Peds  
Carole Dennie, MD – Co-Chair 
Diana Litmanovich, MD –  Co-Chair 
Greg Kicska, MD   
Brent Little, MD   
Daniel Vargas, MD   
Shawn Teague, MD,FACR – Co-Chair
Fellows Committee
Vincent Ho, MD
Geoffrey Rubin, MD
S. Bruce Greenebrg, MD FNASCI
Case in Point Editors
Tara Catanzano, MD
Amgad N. Makaryus, MD
Electronic Communications Committee
Prachi Agarwal, MD – Chair
Stefan Zimmerman, MD – Co Chair
Carlo De Cecco, MD
John Nance, MD
Linda Chu, MD
Kate Hanneman, MD
Jacobo Kirsch, MD
JulianoFernandes, MD
Chris Francois, MD
Ryan Walsh, MD
Erasmo De La Pena, MD
Jean Jeudy, MD
Research Committee
Phillip Young, MD – Chair
Maureen Hood, PhD – Co Chair
Gregory Kicska, MD
DanielOcazionez, MD
Christopher Francois, MD
Rachael Edwards, MD
Albert Hsiao,MD
Akos Varga-Szemes, MD
Prasad Panse, MD
Linda Chu, MD
Tarun Pandey,MD
Kate Hanneman, MD
Chandra Dass,MD
Benoit Desjardin, MD, PhD
David Biko, MD
Monesha Gupta, MD
James Shin, MD, MSc
Prasad Panse, MD
Sanah Ruhullah, MBBS
Mounes Aliyari, MD
Achala Donuru, MD
Prabhakar Rajiah, MBBS,MD
Pediatric Committee
Prachi Agarwal, MD, MS, FNASCI
Sanjeev Aggarwal, MD
S.Bruce Greenberg, MD FNASCI 
W.James Parks, MD, MSc, FNASCI
Dianna Bardo, MD, FNASCI
Bylaws Committee
Michael Gotway, MD – Chair 
Charlie White, MD FNASCI – Co-Chair 
Diana Litmanovich, MD FNASCI –  Secretary 
Bruce Greenberg, MD FNASCI
Eric Williamson, MD
ASCI 2017
Kyoto, Japan in July, 2017
ASCI 2017 program has almost been determined. We are sure that it is the most attractive and comprehensive program in cardiovascular imaging in Asia. 
Abstract submitter is eligible for special discount of registration fee (50%).
For details, please visit the ASCI website at http://www.c-linkage.co.jp/asci2017/.
NASCI members are invited to share news and update their fellow members or themselves. This is a great opportunity to share awards, achievements, promotions, or praise a fellow member. We also welcome any article or highlights from a noteworthy manuscript or scientific piece, that is of interest to the NASCI community.  Member News will be published in the NASCI newsletter. Please send the information you wish to share to info@NASCI.org with the subject line "Member News".
Chief Editor
Prachi Agarwal, MD, MS, FNASCI
Committee Co Chair
Stefan L Zimmerman, MD

Administrative Editor
Stephanie Huppert
Newsletter SubCommittee
Linda Chu, MD
Jacobo Kirsch, MD FNASCI
Juliano Fernandes, MD, PhD

Share Your Member News!! 
NASCI members are invited to share news and updates on themselves or fellow members. This is a great opportunity to publicize awards, achievements, promotions, or praise another member's accomplishments.  Member News will be published in the NASCI quarterly Newsletter. Please include a short paragraph detailing the accomplishment. Pictures/headshots are also welcome.   Information you wish to share can be sent to info@NASCI.org, with the subject line "Member News".