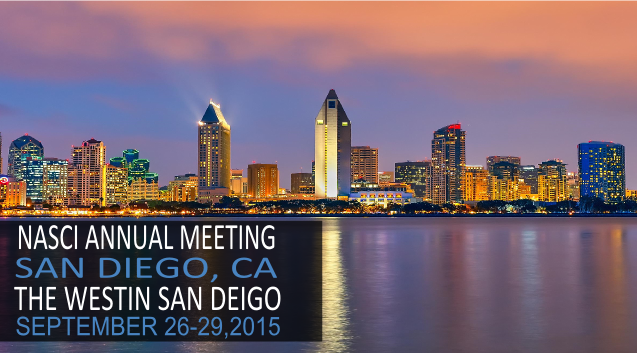 New 2015 Fellows
Prachi Agarwal, MD, MS
Dianna Bardo, MD
Greg Kiscka MD, PhD
W. J. Parks MD, MSc
2016 Board Members
NASCI Leadership
2015 Abstract Winners 
Kate Hanneman, MD, BSC 
Kristin Porter, MD, PHD  
Julian Wichmann, MD 
Theodore Hansen, MD
Carrie Gomez, DO 
Racluca-Gabriela Saru, MD 
Cheng Ting Lin, MD  
The Westin San Diego
400 West Broadway. San Diego, CA 92101
United States
Phone: (1)(619) 239-4500
Book Your Room
Group rate available until August 28, 2015.  Subject to Availability
The Westin San Diego provides a complimentary San Diego Airport shuttle service to/from the San Diego International Airport between 6am and 11pm, 7 days a week. Once you have collected your luggage, please contact the hotel at (619) 239-4500 and one of our operators will give you directions to the pick-up area and an estimated time of arrival as to when the driver will be there to pick you up. If you wish to take our shuttle to the airport, please make arrangements at the luggage desk 24 hours prior to your departure.
San Diego
Join us in beautiful San Diego, California.
San Diego offers every kind of activity imaginable; from world-renowned attractions, unlimited outdoor recreation, a thriving arts and culture community, sightseeing tours and award-winning restaurants.
San Diego is an excellent destination for some quality R&R. With 70 miles of beautiful beaches, countless parks and gardens, and endless opportunities for pampering at one of the areas many spas and resorts.
Learn more about what San Diego has to offer:
SanDiego.org
Top San Diego Attractions
The North American Society for Cardiovascular Imaging (NASCI) is an international organization dedicated to the advancement of cardiovascular imaging through the education of physicians and allied health care providers on a broad range of cardiovascular imaging applications and techniques including advances in cardiac CT, MR tissue characterization, multimodality imaging in ischemic heart disease, dose, pediatrics, ACHD, TAVR, and much more. This meeting offers clinical instruction, cutting-edge scientific sessions, new technologies, up-to-date information on appropriateness criteria, as well as ordering and reimbursement information.

· Attendee Profile
· Exhibitor Space & Hall Information
· Contribution Levels
· Hotel Information
Click here to view the Exhibitor Service Kit. Please review the material carefully, noting deadlines for ordering your booth equipment from GES and shipping your booth supplies to San Diego.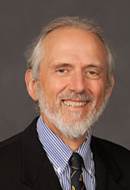 Michael Nicholas Brant-Zawadzki, MD, FACR
 Dr. Brant-Zawadzki is the Executive Medical Director of Physician Engagement at Hoag Hospital, facilitating business and strategic       relationships with specialist clinicians.  He also holds the Ron and Sandi Simon Endowed Chair as the Executive Medical Director of the     Neurosciences Institute at Hoag. The Institute is transforming health care for people with brain and spine disorders using a program   driven strategic, physician led, multidisciplinary team approach, measured by patient focused outcomes. Its programs include Stroke,   Brain Tumors, Movement Disorders, Memory and Cognition, Neurobehavioral, Spine, Pain, and Addiction Medicine, among others.
Dr. Brant-Zawadzki earned his undergraduate degree from Stanford University and his medical degree from the University of Cincinnati College of Medicine, where he received the Hoffheimer prize awarded to the top graduating medical student.
He trained in radiology and neuroradiology at Stanford University Medical Center. He then spent six years as a full-time Professor on the Neuroradiology faculty at the University of California San Francisco Medical Center, focusing on MRI development, stroke diagnosis and endovascular neurointerventional techniques. Dr. Brant-Zawadzki has authored and co-authored more than 250 papers in professional journals, 17 textbooks, and numerous book chapters. In 1989, he was elected to the Fellowship of the American College of Radiology. In 1993, he received the special Gold Medal from the Society of Magnetic Resonance in Medicine for outstanding pioneering achievements in that field.
Dr. Brant-Zawadzki lectures nationally and internationally, and consults in the fields of imaging, pharmaceutical, informatics and health care policy. He is a member of multiple professional societies and their Executive Committees, and sat on the Task Force on Clinical Guidelines for the North American Spine Society. He serves, or has served, on the editorial board of numerous professional publications including JAMA (Journal of the American Medical Association), the American Journal of Neuroradiology, and the Journal of the American College of Radiology.
2015 Research Winners
1ST YOUNG INVESTIGATOR AWARD        
KATE HANNEMAN, MD, BSC 
QUANTIFICATION OF RIGHT VENTRICULAR VOLUME, FUNCTIONAND MASS WITH 4D FLOW MRI: ACCRUARY, PRECISION, AND INTER-OBERSERVER VARIABILITY
2ND YOUNG INVESTIGATOR AWARD      
KRISTIN P0RTER, MD, PHD           
FLOW CIRCULATION AS A QUANTIFYING METRIC OF COMPLEX BLOOD FLOW IN THE MAIN PULMONARY ARTERY OF PATIENTS WITH PULMONARY HYPERTENSION
3RD YOUNG INVESTIGATOR AWARD
JULIAN WICHMANN, MD             
COMPARISON OF RELATIVE AND ABSOLUTE TERRITORIAL MYOCARDIAL BLOOD FLOW IN PATIENTS WITH CORONARY ARTERY STENOSIS AT STRESS DYNAMIC MYOCARDIAL PERFUSION CT: RESULTS FROM A MULTICENTER TRIAL
POSTER AWARD: CT AORTA/PERIPHERAL VASCULAR DISEASE 
THEODORE HANSON, MD
IMPACT OF AORTIC VALVE PHENOTYPE IN THE RELATIONSHIP BETWEEN AORTIC VALVE CALCIFICATION AND AORTIC STENOSIS HEMODYNAMIC SEVERITY
POSTER AWARD: CT CARDIAC  
CARRIE GOMEZ, DO        
BRIDGE TO HEART TRANSPLANTATION: LEFT VENTRICULAR ASSISTED DEVICE AND TOTAL ARTIFICIAL HEART AND THEIR COMPLICATIONS
POSTER AWARD: MR CARDIAC  POSTER    
RACLUCA-GABRIELA SARU, MD 
CMR 4D FLOW IMAGING FOR PULMONARY FLOW QUANTIFICATION
POSTER AWARD: CT ANGIOGRAPHY 
CHENG TING LIN, MD  
A DIAGNOSTIC APPROACH TO PULMONARY ARTERIAL ABNORMALITIES
Dear Attendee,
On behalf of NASCI, thank you for attending the 43rd Annual meeting in San Diego, CA. We appreciate you took the time from your busy schedule to join us.  We know you have many educational activities to consider and we are pleased you chose NASCI.  We hope that you found the conference informative and worthwhile. Visit our website to view photos from the meeting.
Please stay tuned for information on the 2016 Annual Meeting. We will be updating our website with updates. You may also sign up here to receive emails with updates on the 2016 meeting. 
In order to make next year's conference even more successful, please fill out the meeting surveys. We thank you in advance for your comments and suggestions and we assure your feedback will be given consideration so that future conferences and events will be even more of a success. Complete Surveys here.
If you are interested in submitting an abstract for the 2016 scientific session, the call for abstracts will begin in early 2016. Click here to be notified of abstract news.
Thank you again for being part of this quality educational conference.  We look forward to seeing you at NASCI 2016.
Guidelines for Abstract Submission 2015
Those who have submitted an abstract for the 2015 Annual Meeting will be notified of acceptance by the 3rd week in June.
The North American Society for Cardiovascular Imaging (NASCI) welcomes the submission of original abstracts for its 43rd Annual Meeting, September 26 – September 29, 2015 at the Westin, San Diego via its online system.   The NASCI 2015 Annual Meeting will showcase Oral Presentations, AHA Young Investigator Presentations (AHA Oral), and Educational Exhibits (Poster).
Scientific presentations are completed hypothesis-driven research with a comprehensive report; a work-in-progress report of ongoing research of emerging ideas and techniques and containing initial yet defined results; or a brief pertinent report of a particular new aspect or understanding of clinical radiology.
GENERAL GUIDELINES
Abstracts can only be submitted by a NASCI member.  Abstracts can only be presented by a NASCI member.
Note

: 

Membership

 

Fees for In-Training Members

 

are waived.
Previously Presented/Published Policy

: Work published in the current calendar year may be submitted but will not be eligible for an award.

Abstracts can only be submitted online through the abstract submission website.

Abstract title, authors, and text cannot be changed after acceptance.

Submission of an abstract constitutes a commitment by the author(s) to present their work if it is accepted. During submission, please indicate if author are willing to present the abstract orally, as a poster, or either.

Presenters are responsible for their registration fee, travel, hotel, and miscellaneous expenses.  

All abstract presenters must register to attend the meeting by 

June 29, 2015.

The presentation must be balanced and contain no commercial promotional content.

All submission, must be HIPAA-compliant. Presentations may not contain patient names, hospital ID numbers or other identifying information.

All chosen abstract titles will be published in the iJCVI (International Journal of Cardiovascular Imaging)
DESCRIPTION OF ABSTRACT CATEGORIES
All submitted abstracts will be considered for any combination of these categories if the case meets the eligibility requirements.
Young Investigator
The American Heart Association Council on Cardiovascular Radiology and Intervention (CVRI) will again sponsor the NASCI-AHA Young Investigator Awards.
Eligibility: All residents, postdoctoral students, medical students, and fellows are eligible.
Selection: Eight finalists will be selected and asked to orally present their papers at the Scientific Sessions. ONLY FIRST AUTHORS MAY PRESENT FOR YOUNG INVESTIGATOR SESSIONS.
Awards: All eight finalists receive two nights' hotel accommodations at the Westin and will have the abstract published in full in the iJCVI. Travel and meeting registration costs are covered by the finalist.  The three top presentations will receive an additional cash award.   The 1st place presentation will receive an invitation to publish their work in the iJCVI with an expedited review by the Senior Associate Editor (although standard peer-review criteria for acceptance will apply). If accepted, this article will be noted as NASCI's 1st place article in an Editorial written by the Senior Associate Editor.
NOTE: Those who submit as an AHA, but are not chosen as a finalist, will still be eligible to present their work as a non-AHA talk or poster.
Application details:
The presenter must be the first author of an accepted abstract.

Only Young Investigator submissions accepted for oral presentation will be considered for the American Heart Association – CVRI Young Investigator Awards.

The applicant must be a member of NASCI and CVRI.

A signed confirmation from the Program Director of the applicant's In-Training status should be sent to the Society (FAX: 703-716-4487 or EMAIL: info@nasci.org)  The applicant must apply before the 

MAY 19, 2015, 11:59 pm

 abstract deadline.

No more than two applicants from the same institution may be selected as a Young Investigator finalist.  There is no limit to the number that may apply. 

When submitting the abstract, please select "Yes" for the Young Investigator Awards/Travel Stipends Question.

The American Heart Association requires all applicants be an AHA CVRI (Cardiovascular Radiology and Intervention) Council member. If the applicant is  not currently a member of the CVRI council, the CVRI Council will then pay the membership fee.

Oral Presentations (non AHA)
Selected abstracts will present at an assigned date/time in a moderated meeting room setting.  Formal presentations are limited to eight minutes followed by two minutes for discussion.
Abstracts are limited to 3,000 words including spaces, and are to be constructed using the following section headings:
Purpose, Methods, Results, and Conclusion. Abstracts will be selected for oral presentation on the basis of scientific merit.
New this year the oral presentations will no longer be given during the 7am time slot, but rather scattered throughout the length of the entire program.
Educational Exhibits (Posters)
Abstracts are limited to 3,000 characters, and are to be constructed using the following section headings: Purpose, Content Organization, and Major Teaching Points.  Posters may only be presented in backboard panel (hard-copy poster) format. See poster format descriptions below:
The maximum individual poster size to display is 4ft x 4ft.  Posters can be secured by pins or Velcro. All items in a backboard panel exhibit, including text and captions, must be in opaque form.  Electronic posters will not be accepted.
Poster authors will be asked to present their research in an oral presentation. (No A/V provided).  Poster presentations should highlight the results and key features of the poster. Authors will be responsible for having the poster displayed and removed during the times indicated.
Awards: Educational Posters are eligible for monetary awards by case modality.
For questions, contact us info@nasci.org
Accreditation Statement
This activity has been planned and implemented in accordance with the Essential Areas and policies of the accreditation Council for Continuing Medical Education through the Joint Providership of the American College of Radiology and the North American Society for Cardiovascular Imaging.  The American College of Radiology is accredited by the ACCME to provide continuing medical education for physicians.
Credit Designation Statement
The American College of Radiology designates this live activity for a maximum of 29.75 AMA PRA Category 1 Credit(s)™.  Physicians should claim only the credit commensurate with the extent of their participation in the activity.
Technologists
The American College of Radiology is approved by the American Registry of Radiologic Technologists (ARRT) as a Recognized Continuing Education Evaluation Mechanism (RCEEM) to sponsor and/or review Continuing Medical Educational programs for Radiologic Technologists and Radiation Therapists.
The American College of Radiology designates this educational activity as meeting the criteria for up to 30.5 Category A credit hours of the ARRT.
Instructions to Claim CME from the 2015 Meeting 


Deadline Date: December 23, 2015