The 2017 NASCI Annual Course offered a variety of engaging session formats such as roundtables, abstract presentations, and case-based reviews. The meeting provided attendees expert insight and perspectives on protocols, clinical research, and hot topics in the Cardiovascular Imaging field.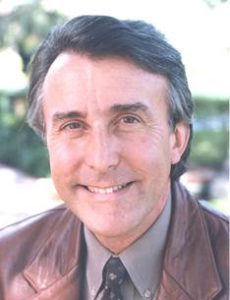 Julio C Palmaz, MD, FAHA, FSIR, FAIMBE
 Julio C. Palmaz, received his MD in 1971 from the National University of La Plata, Argentina and completed his radiology specialty   training at the University of California, Davis in 1980. He began his professional career in 1974 at San Martin University Hospital,   Argentina, and was Chief of Special Procedures at Martinez Veterans Administration Hospital in 1981. In 1983, Dr. Palmaz joined the   University of Texas Health Sciences Department of Radiology as Chief of Angiography and Special Procedures, and currently is Ashbel   Smith Tenured Professor at the University of Texas Health Science Center, San Antonio.

Dr. Palmaz conceived, and developed the first clinically successful balloon expandable vascular stent in the early 1980s. The Palmaz stent was the first intravascular stent approved by the FDA in 1991 and provided the generic basic design for all subsequent balloon expandable stents since. Dr. Palmaz's initial device was used for the first successful abdominal aortic stent-grafts and transjugular intrahepatic portosystemic shunts, now also common procedures throughout the world. This device has found applications beyond the arterial system, including veins (peripheral, central, and pulmonary), the biliary ducts, and the tracheobronchial tree. As such, it has become part of the standard armamentarium of a broad spectrum of medial specialties.
 Dr. Palmaz has remained very active in basic research, with specific interest and productivity in the area of cellular and molecular response to intravascular metallic implants. He was also instrumental in the design and execution of early clinical trials in the application of stents in coronary, and peripheral arteries. These trials became benchmarks for subsequent clinical investigations of metallic stents.
 Dr. Palmaz has 50 issued patents (US, European, Canadian) and is the author of 30 books or book chapters and 106 peer-reviewed publications. For two years in a row, his patent on the balloon-expandable stent was recognized as one of the "Ten patents that changed the world" published in Intellectual Property International magazine. His early stent research artifacts are in display at the Smithsonian National Museum of American History. He continues to innovate on his initial designs, developing new endovascular devices as Scientific Advisor of Vactronix Sientific in California Silicon Valley.
 Dr. Palmaz delivered the SIR Dotter Lecture in 2001 and was an SIR Gold Medalist in 2007. In January 2003 Dr. Palmaz received the Presidential Distinguished Scholar Award from the University of Texas San Antonio. He received the title of "Master of Interventional Cardiology" from the Argentina College of Cardiology and "Extraordinary Professor" from the National University of La Plata, Argentina. In 2005 he was named Distinguished Scientist of the American Heart Association. He also received honorary titles or awards from numerous societies around the world, including the International Society of Endovascular Surgery, the German Roentgen Society, The Rotterdam Thoraxcenter in Holland, the Society of Cardiac Angiography and the Cardiovascular Institute of the South. In 2006 he was inducted into the US National Inventors Hall of Fame, and in 2013 became Charter Fellow of the American Academy of Inventors. He was named Fellow of the American Institute for Medical and Biological Engineering, and honored with a Medical Innovation Stent Exhibit at the Bob Bullock Texas State History Museum. In 2007 he received the Chancellor's Entrepreneurship and Innovation Award from the University of Texas System, and received the Society of Interventional Radiology (SIR) Gold Medal. 
The 2017 Annual Meeting will be held at the 

Hyatt Regency San Antonio Riverwalk
123 Losoya St
San Antonio, TX 78205
San Antonio, home to the legendary Alamo and world famous River Walk, hosts a vibrant mix of culture, cuisine, legendary architecture and moving history. The city's heritage and traditions are rich, as are its modern pleasures. With a cosmopolitan blend of top-notch golf courses, remarkable dining and nightlife options, art galleries, spas, theme parks and shopping, there's no shortage of authentic experiences.

Robert M Steiner, MD, FACR, FACC, FACCP, FNASCI
 Dr. Robert Steiner is a diagnostic radiologist with a special interest in cardiac and pulmonary diseases. He is a Clinical Professor of Radiology   and Pulmonary Medicine at Temple University and has been on the faculty of the University of Pennsylvania, Thomas Jefferson University,   and the Stanford University Medical Center. Dr. Steiner has had extensive experience in both academic and private practice of diagnostic   radiology including the role of radioisotope studies, angiography, magnetic resonance imaging (MRI), and computed tomography (CT) for the   identification and diagnosis of a variety of diseases. He is a Fellow of the American College of Radiology, the American College of Chest Physicians, and the American College of Cardiology, and he is the author or co-author of over 150 scientific publications and 5 medical textbooks. During his career he has instructed hundreds of medical students, residents, and practicing physicians. Dr. Steiner has been recognized as a Top Doctor in Radiology by Castle and Connolly from 2010 to 2015.
 The North American Society for Cardiovascular Imaging (NASCI) is an international organization dedicated to the advancement of   cardiovascular imaging through the education of physicians and allied health care providers on a broad range of cardiovascular   imaging applications and techniques including advances in cardiac CT, MR tissue characterization, multimodality imaging in   ischemic heart disease, dose, pediatrics, ACHD, TAVR, and much more. This meeting offers clinical instruction, cutting-edge   scientific sessions, new technologies, up-to-date information on appropriateness criteria, as well as ordering and reimbursement information.

The North American Society for Cardiovascular Imaging (NASCI) welcomes the submission of original abstracts for its 45th Annual Meeting, October 7-10, 2017 Hyatt Regency, San Antonio, TX. 
2017 Call For Abstracts is Closed
2017 NASCI Abstract Program
Authors may submit abstracts via NASCI
online system
. Selected abstracts will be presented and/or displayed at the NASCI 2017 Annual Meeting with recognition of excellence and cash awarded to multiple presenters.  Selected Young Investigator will receive 2 nights hotel accommodations and will have the abstract published in full in the iJCVI. Oral presentations will be intermingled with didactic educational presentations.
Scientific presentations are completed hypothesis-driven research with a comprehensive report; a work-in-progress report of ongoing research of emerging ideas and techniques and containing initial yet defined results; or a brief pertinent report of a particular new aspect or understanding of clinical radiology.  
Awards:
AHA Oral Presentations • Poster awards by modality 

For questions, contact us info@nasci.org
• Abstracts can only be submitted and presented by a NASCI member. Apply for membership here. All applications must be submitted by May 1st at 11:59 ET.  
Note: Membership Fees for In-Training Members are waived.
• Abstracts can only be submitted online through the abstract submission website.
• Abstract title, authors, and text cannot be changed after presenting authors accept presentation invitation.
• There is no limit to the number that may apply. No more than two applicants from the same institution will be invited to present. 
• Submission of an abstract constitutes a commitment by the author(s) to present their work if it is accepted.
• During submission, please indicate if author are willing to present the abstract orally, as a poster, or either.
• Presenters are responsible for their registration fee, travel, hotel, and miscellaneous expenses.
• All abstract presenters must register to attend the meeting by June 30, 2017.
• Registration fees are final, and will not be refunded. 
• The presentation must be balanced and contain no commercial promotional content.
• All submissions, must be HIPAA-compliant. Presentations may not contain patient names, hospital ID numbers or other identifying information.
• All chosen abstract titles will be published in the iJCVI (International Journal of Cardiovascular Imaging)
• Previously Presented/Published Policy: Work published in the current calendar year may be submitted but will not be eligible for an award.
• Abstracts are limited to 100 words per text box, and are to be constructed using the following section headings: Purpose, Methods, Results, and Discussion 
• Abstracts will be selected for oral presentation on the basis
DESCRIPTION OF ABSTRACT CATEGORIES
All submitted abstracts will be considered for any combination of these categories if the case meets the eligibility requirements.
Oral Presentations:
Selected abstracts will present at an assigned date/time in a moderated meeting room setting. Oral presentations will be scattered throughout the length of the entire program.
Submit Here
Young Investigator Award Oral Presentation: The American Heart Association Council on Cardiovascular Radiology and Intervention (CVRI) will again sponsor the NASCI-AHA Young Investigator Awards. A select number of oral submissions, that are eligible, will be chosen for AHA oral presentations 
Eligibility: All residents, postdoctoral students, medical students, and fellows are eligible.
Selection: Eight finalists will be selected and asked to orally present their papers at the Scientific Sessions. Only first authors may present for young investigator sessions. 
Awards: All eight finalists receive two nights' hotel accommodations at the Renaissance.   The three top presentations will receive an additional monetary award, and will have the abstract published in full in the iJCVI. 
NOTE: Those who submit as an AHA, but are not chosen as a finalist, will still be eligible to present their work as a non-AHA oral presentation or poster.

AHA Application details:
• The presenter must be the first author of an accepted abstract.
• Only Young Investigator submissions accepted for oral presentation will be considered for the American Heart Association – CVRI Young Investigator Awards.
• The applicant must be a member of NASCI and CVRI.
• A signed confirmation from the Program Director of the applicant's In-Training status should be sent to the Society (FAX: 703-716-4487 or EMAIL: info@nasci.org)  The applicant must apply before the MAY 9, 2017, 11:59 pm abstract deadline.. 
• When submitting the abstract, please select "Yes" for the Young Investigator Awards/Travel Stipends Question.
• The American Heart Association requires all applicants be an AHA CVRI (Cardiovascular Radiology and Intervention) Council member. If the applicant is  not currently a member of the CVRI council, the CVRI Council will then pay the membership fee. 
Submit Here
Educational & Scientific Exhibits (Posters):
Posters will be presented in backboard panel (hard-copy poster) format. The maximum individual poster size to display is 3.5ft x 3.5ft.  Posters can be secured by pins or Velcro. All items in a backboard panel exhibit, including text and captions, must be in opaque form.  Electronic posters will not be accepted.n
Poster authors will be asked to present their research in an oral presentation. (No A/V provided).  Poster presentations should highlight the results and key features of the poster. Authors will be responsible for having the poster displayed and removed during the times indicated.
Submit Here
Accreditation Statement: 
This activity has been planned and implemented in accordance with the accreditation requirements and policies of the Accreditation Council for Continuing Medical Education through the joint providership of the American College of Radiology and North American Society for Cardiovascular Imaging. The American College of Radiology is accredited by the ACCME to provide continuing medical education for physicians. 
Credit Designation Statement: 
The American College of Radiology designates this activity for a maximum of 29.25 AMA PRA Category 1 Credit(s)™. Physicians should claim only the credit commensurate with the extent of their participation in the activity.
Technologists:
The American College of Radiology is approved by the American Registry of Radiologic Technologists (ARRT) as a Recognized Continuing Education Evaluation Mechanism (RCEEM) to sponsor and/or review Continuing Medical Educational programs for Radiologic Technologists and Radiation Therapists.
The American College of Radiology designates this educational activity as meeting the criteria for up to 30.5 Category A credit hours of the ARRT.
Deadline: January 5, 2018